Providers of the Sound Blanket™
A non-lethal, natural anthropogenic sound for the deterrence of birds and nuisance wildlife. Utilizing ruggedized custom delivery systems in the following industries.
The Sound Blanket™ Wildlife Deterrent System
GTG designed, simple, configurable systems for Indoor or Outdoor applications have been completed.
Works like a cell phone jammer-interrupting communication/predator awareness causing wildlife to feel unsafe in area. Noticeable results within hours.
Emitted is a Non-Lethal Anthropogenic Sound which is a true Deterrent Soundscape. (No frightening, predator, or nuisance sounds)
The Audible Sound is comparable to retro washing machines or waves crashing on shore, thus usable in both Urban & Rural locations.
Relying on 20+ university studies combined with 5 years of Research and Development by Wildlife Defense Systems, the Sound Blanket™ was created and now marketed and sold under license to Guardian Technologies Group LLC. (GTG)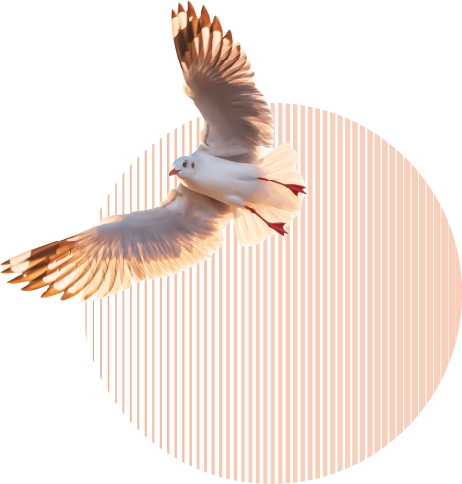 Agriculture
Suttons Bay, MI
"The Sound Blanket™ on sweet cherries and apples has successfully protected our crop for the last two years."
Agriculture
Linden, MI farm
"The Sound Blanket™ is proving to be an effective deterrent in reducing bird damage in our sweet corn."
Wildlife
Conservation
USCG Pier St Ignace, MI, "The Sound Blanket™ was a success for deterring gulls from nesting within the Common Tern Colony."
Cell/Communication Towers
For a South Georgia County EMA successfully prevented vultures from roosting on a 250 ft over a 14 day evaluation period
Aquaculture
Purdue University Aquaculture study found the Sound Blanket to provide a quantifiable postive reduction in fish loss from wildlife and birds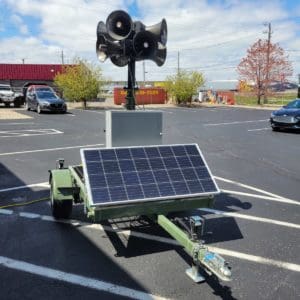 Self-Contained Mobile System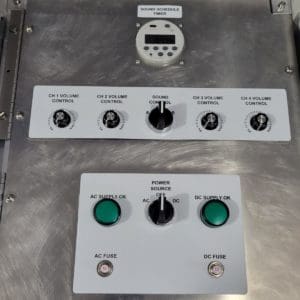 SCM-200 Sound Control Module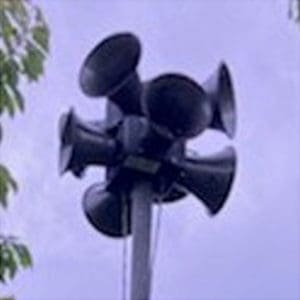 Solar & Array Pole Mounting Kit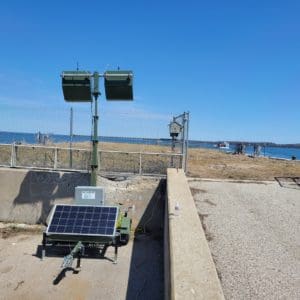 GTG-Deflection Array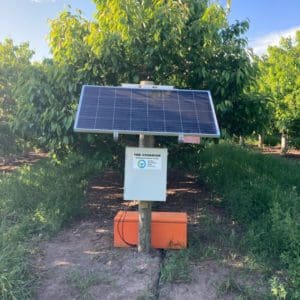 SCM/Solar/
Battery Kit
System can be mounted on poles, rafters, trailers,
or walls.
Speaker array options- 360°, 180°, Directional.
Power input 120VAC only; or 120VAC / 12VDC selectable.
Sound Blanket™ Options Soundscape A, Soundscape B, Soundscape A/B.
NEMA enclosure for use in all environments.
Adjustable volume controls for controlling sound level in smaller areas.
Programmable Timer.
Single 360° array covers approximately 5-7 acres depending on topography of site.
Vineyards
Poles, Trailers
Towers
Specialized Tower Arrays
Solid Waste
Trailers, Sled
Aquaculture
Poles, Trailers
Agriculture
Poles, Trailers
To learn more about Guardian Technologies Group products, the Sound Blanket™ technology, please fill out the information below and we will contact you.

7901 4th St. N., Suite 7609
St Petersburg, FL 33702
© 2023 Guardian Technologies Group